Virtual Reality Project: A trip back in time to first century Israel (Coming soon!)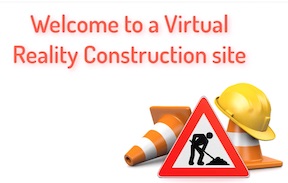 Background
Stand on top of the Mount of Olives and look down at the road that winds down, past the garden of Gethsemane across the Kidron valley and up onto the temple mount that dominates the scene. I'm not a professional writer. If you haven't seen it, it is hard to describe. But once you've been there, you'll never have the same image in your mind when you read the Psalms of ascent that were sung by pilgrims as they approached Jerusalem. You'll never have the same image in your mind when you hear your pastor read the account of Jesus' entrance on Palm Sunday.
A tour of biblical sites helps a Christian notice previously overlooked details and connect events in a way previously unnoticed. If you have never gone on one, there is real value in taking a Bible lands tour.
For most who go on a tour, it is a once-in-a-lifetime trip. For many, a visit to Israel is a dream that will never be realized or at least not until much later in life. And of course, none of us can go back in time to visit first century Israel.
There is no substitute for physical presence. But lately there is a new medium that I believe opens the door to help many "see" and "visit" key Biblical sites in a way they never could before.
Virtual Reality (VR) has been around for a while, but it appears to be poised to go mainstream. Facebook just announced the release of its new Oculus Quest 2 VR headset. The price is $299. Additionally, Facebook's CEO Mark Zuckerberg is on record stating their company's goal to get 1 billion people using virtual reality. Yes, that's billion with a "B".
Zuckerberg says Facebook is best positioned to be a leader in VR because he believes it is a social media platform. I agree. I have seen the ability to engage with people and groups in VR.
VR as a teaching platform
I believe VR can also be a powerful teaching platform. This belief led to the development of this project. Thanks to a grant from WELS Multi-Language Productions (MLP), I am currently working with a VR development company to build a Virtual Reality First Century Land of Israel prototype.
Together, a teacher will be able to meet with a group of students in a VR setting such at the Mount of Olives and look across at a recreation of Herod's Temple. Looking down, they will see the Garden of Gethsemane with its still young olive groves. They will be able to open the Bible together while they "stand" on top of the mountain. The teacher will also be able to show his students videos while they are inside the VR world.
The project is currently under development. Here are a few video clips of what is being built. Please keep in mind these are not finished products and are still being edited. I decided to share these videos to give an early glimpse of what is being built.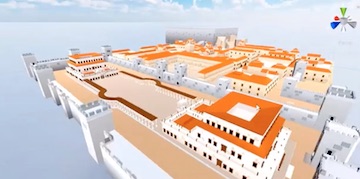 VR First Century Israel The Temple is modeled after the second temple found in the Israel Museum in Jerusalem.
Nazareth. The synagogue is modeled after the reconstructed synagogue at "The Nazareth Village" in Nazareth.
Jerusalem city proper. Modeled after the one found in the Israel Museum in Jerusalem.
Allow a few comments on Jerusalem. You will notice this is still in the early stages of construction. It only contains portions of the city proper. Places such as the Mount of Olives, the crucifixion site and other places are coming. Also, notice the small door that leads to the temple. The temple is huge! These videos do not do justice to its appearance in VR. VR is a medium where you have to try it to get it.
God willing, by March 2021 you will be able to put on a VR headset and take a trip back in time with others to visit first century Israel and grow in your appreciation and understanding of the history altering events which took place there. Please keep in mind that this is intended to serve as a prototype. I believe it will be a useful teaching platform. But its primary goal is to open the eyes of other Christians to the opportunities that VR presents as a way to share the gospel and teach others about Jesus. God willing, this project will lead to an even bigger and better version in the near future.
---
Translate this page into your language
Return to original language with "show original" button at top left.