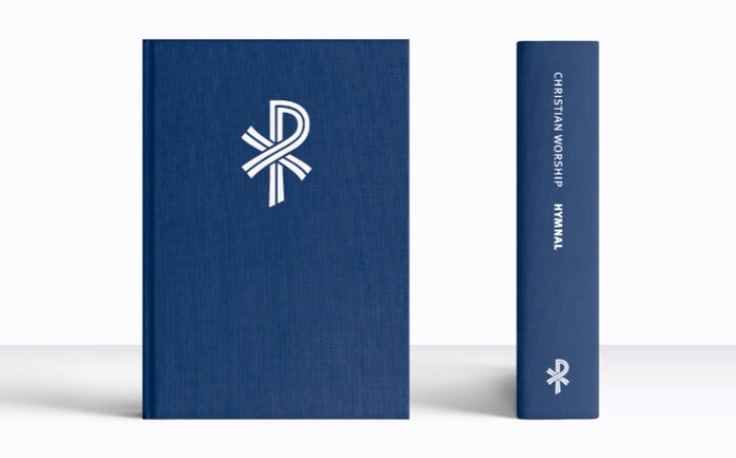 The New Christian Worship
The Challenge
Seven years ago I became the newly appointed chair of the Technology Committee of the WELS Hymnal Project, a project commissioned by the Wisconsin Evangelical Lutheran Synod to produce a successor hymnal to the much-loved 1993 Christian Worship. My first task was to assess the challenge of producing a hymnal that was built on the solid tradition of Lutheran worship we enjoy while also designing something that was ready for the world in which it would be released.
Early on, the most frequently cited challenges were the kind of things that get technologists and futurists excited: Can we make an e-ink hymnal that every worshiper holds? What about a buffet-style hymnal where every congregation downloads just what it wants? Will people even use books by the time this work is published? And do we need to think about Google Glass? But once the initial flurry of excitement was over, we settled back into the reality that work like this is almost always iterative, that is, it builds on what came before in useful and productive ways. We set aside the whizbang ideas that had no real chance of coming to fruition and instead got to work on what a real hymnal could look like in a real world of iterative technological change.
So, if you were hoping to hear of iPads in every pew and robotic musicians able to play any instrument with the mastery of a human virtuoso, I'm sorry to disappoint. The real challenge, we found, was in preserving and protecting what makes embodied, sacramental, Lutheran worship just what it is. It seems that it is becoming increasingly difficult to actually reduce our tendency to adopt the patterns and paradigms of our inventions. Fewer and fewer people, it seems, consider the criticism famously voiced by Dr. Ian Malcom in the 1993 blockbuster, "Jurassic Park." They often get so preoccupied with the question of whether they could that they fail to ask whether they should.
So we worked to get our heads out of the clouds and into the simple reality of the average worshiper in a Lutheran congregation. We sought to make thoughtful, tasteful, and functional use of technology to maximize the effectiveness of the hymnal project.
The Work
The work of the Technology Committee of the WELS Hymnal Project centered on providing valuable tools to help make the work of planning and preparing worship faster, easier, and more effective. We reasoned that a well-designed solution would have two happy results:
First, a well-designed solution would make it even easier for congregations to plan and prepare the kind of services that deliver the rich gospel to people in beautifully engaging ways. We have been generally convinced that worship and outreach go hand-in-hand, that good worship is part of good outreach.
Second, a well-designed solution would save significant amounts of time for the pastors who are usually involved in worship planning and preparation. We realized that if we could save pastors several hours of time per week, they could use that time for the real work that they are called to do, that is, to preach, teach, and evangelize with the Word of God. We also focused on efforts that would bring the hymnal to as broad an audience as possible. For one thing, we devoted serious development time to crafting a design that would support both digital and print applications. We studied the most common problems encountered when using a print hymnal and produced thoughtful design solutions for the print product.
We also integrated a system for producing excellent worship folders. The system is flexible and modular so that the work done in planning and preparing worship can be exported in a variety of useful formats for broad use in the congregation.
Not only that, we have been working to develop plans for a mobile application that would bring the hymnal's material onto mobile devices. While the mobile application is still in the research phase, it is safe to say that we are focusing on using the strengths of mobile technology to bring the hymnal material to people in a way that is relevant to the daily practice of the Lutheran faith, that is, daily prayer, devotion, and singing. We want to make more than just an electronic facsimile of a pew edition hymnal; we want to make something that Lutheran Christians find is a vital part of their evangelical spirituality.
The Result
The result is, really, quite conservative. We have not tried to disrupt existing patterns of worship. We don't want to move fast and break things. The body of Christ includes every generation of believer — from the very young to the very old and everyone in between. We owe it to one another to preserve and protect the intergenerational character of our worship, especially as it embodies the unity in diversity that the Christian gospel produces. What has been handed down to us is not arbitrary – no, it has been refined by years of wisdom and care.
At the same time, there is much that is new, improved, and updated in what's coming in the new edition of Christian Worship. The software platform called Christian Worship: Service Builder is by far the most significant technological tool in the upcoming release. Christian Worship: Service Builder will give congregations the ability to quickly plan worship, access the full library of hymnal materials, rapidly generate worship folders and screen presentations, automatically handle copyright usage reporting, and build and develop an entire library of useful customizations for the local setting. It's not a platform to turn individual congregations into media ministries because that was never the goal. It is a platform, however, that gives congregations even more tools to be what God has called them to be: the embodied outpost of Christ's kingdom on earth in their local community.
There's not much coming down the line from Christian Worship that will get technologists and futurists excited, but there is a lot that will get pastors, teachers, organists, planners, administrative assistants, and parishioners excited. We've developed thoughtful, tasteful, and functional technology that focuses on the real work of the church: bringing people to the place where they taste and see that the Lord is good, where they speak to one another with psalms and hymns and spiritual songs, where they do not give up meeting together but instead encourage one another all the more as they see the Day approaching.
Links
Christian Worship: Service Builder Preview
---
Translate this page into your language
Return to original language with "show original" button at top left.